The mission of Black Shield Defense Solutions is to deliver peace of mind and confidence to individuals and business through quality, professional consultation and training.
YOUR INSTRUCTOR – ANDY KROEGER
Owner and Trainer, Andy Kroeger has dedicated his career to serving and improving the lives of others. Serving Michigan communities as a police officer for eight years, Andy's passion and commitment to helping people increased and his interest turned toward the medical field. Shifting his career, Andy became an Emergency Medical Technician and a certified CPR and First Aid Instructor through the American Red Cross. As an instructor for the Red Cross Andy developed a passion for training people.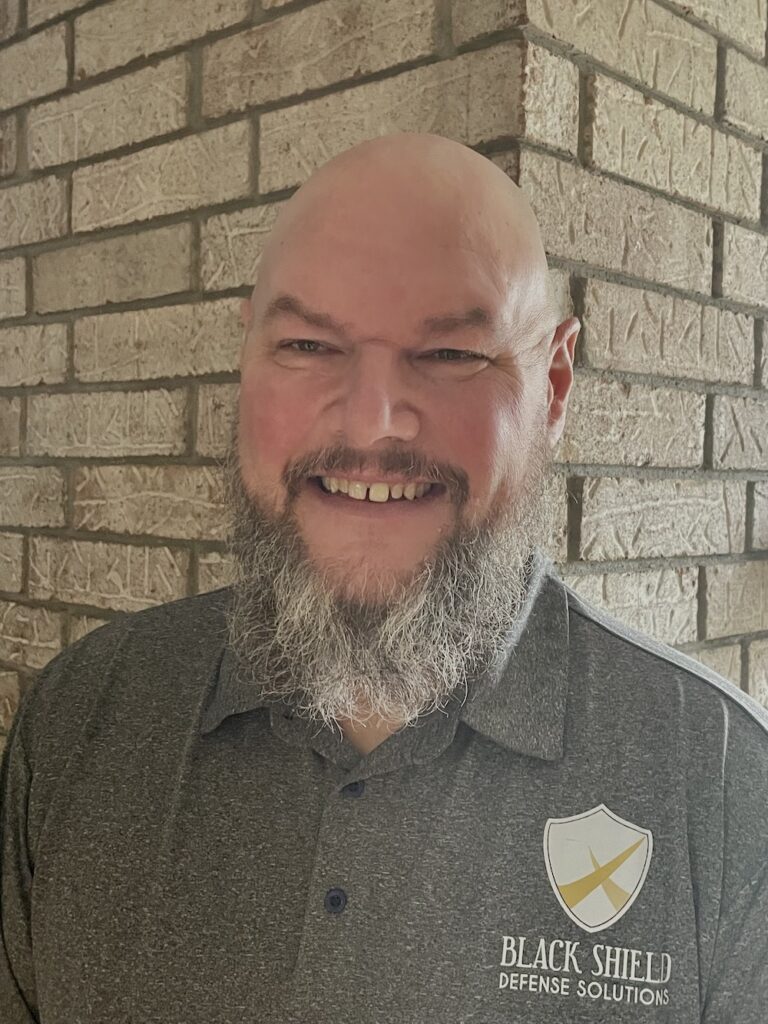 DEDICATED TO HELPING OTHERS
In 2010, Andy had the opportunity to provide rehabilitation to children and adults who've experienced traumatic brain injuries. This experience led to the creating of a company focused on improving the quality of life for those with a disability through archery, shooting, hunting, and fishing. By providing rehabilitation through Apex Adaptive Outdoors, Andy combined his passion for the outdoors with his dedication to improving the quality of life for those he worked with. While Andy still works with individuals with traumatic brain injuries he has combined experience as a police officer, professional development in instruction and firearms training, along with passion for personal and organizational safety to build Black Shield Defense Solutions. 
At Black Shield Defense Solutions, Andy delivers a variety of classes for adults of all levels of firearms experience. Classes include CPL, advanced, basic pistol, and defensive pistol. Andy's real life experience coupled with his passion for training on personal safety make his classes informative, interactive, and appropriate for all.